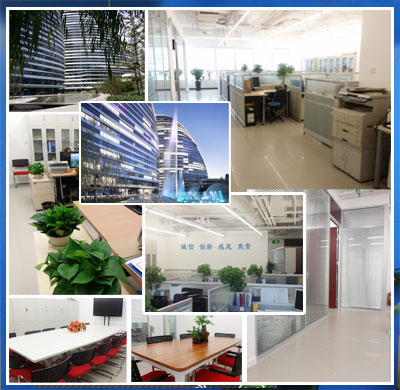 Beijing Jianyan Environmental Protection Equipments Co, Ltd, founded in 1997, is a high-tech enterprise and also a member of China Association of Environment Protection Industry, specializing in environment protection industry, including design, construction, commissioning and operation of all sewage treatment projects.We provide integrated solutions for all kinds of sewage plant. Founded 17 years ago, the Company has completed over 500 sewage treatment projects, covering public sewage, industrial sewage, chemical sewage, dairy sewage, cow dung treatment, etc. All the concerned projects have been accepted by the environment protection authority. The Company has established a complete management system in technological development, design and manufacturing, construction, system installation and commissioning, etc. Enjoying unique technological advantage in the industry, it has formed a professional design and construction team of excellent technology, accumulated rich experience in undertaking large sewage treatment projects, achieved brilliant achievements in all fields and won high recognition from the government authorities and project owners.

In 2012, the Company undertook public sewage treatment project of 18,000 tons per day in Accra, capital of the Republic of Ghana, which attracted attention from the neighboring countries in Africa. Since then, it started international operation and entered a speed development period.

Beijing Jianyan Environmental Protection Equipments Co, Ltd, dedicated to changing environment status quo of China as its glorious mission, pays close attention to development direction of Chinese and international industry, carries out international cooperation on the basis of mutual benefit, learns the latest and the most advanced research achievements in the world to guide our engineering design, construction and management and create quality projects for the customers. The Company will advance along a professional and international path and constantly contribute to Chinese and global environment protection for sustainable development of human beings.
design, construction and inspection & acceptance of wastewater treatment projects;
trusteeship opeation of wastewater treatment projects;
BOT(build, operate, transfer) wastewater treatment projects;
international wastewater treatment projects;
bio-energy(cow dung processing) projects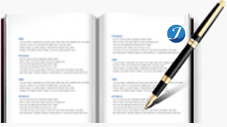 Jianyan contracts many kinds of civil and industrial wastewater treatment projects, we make personalized solution according to the type of sewage and water quality for the owner. Some of the sewage treatments are more difficult than that of treatment of civil sewage and general industrial sewage,but we can solve the problems much better than owner's expecting. This depends on technological strength, rich experience, scientific management and responsibility of Jianyan.

Jianyan is ranked first in terms of market share and technical level of wastewater treatment in the dairy industry engineering level of industry. Based on our own knacks in treating industrial wastewater containing high-concentration protein and fat, we are in leading position of this industry. We have built wastewater treatment systems for 30 large-scale listed dairy companies, such as Mengniu Dairy and Yili Group. Such systems can be consumed all oil residue of ice cream itself, so as to achieve zero emission of oil residue, and the treated water quality can reach or even higher than the national standards. The engineering quality has been highly recognized by some well-known enterprises, such as Mengniu Dairy and Yili Group.

Jianyan has own leading and exclusive technologies in the field of biomass energy, particularly in utilization of cow dung and biogas, wastewater treatment for cattle farm, power generation by cow dung, biomass liquid recycling, as well as and compliance discharge, which can lay a solid foundation for the sustainable development of cattle farms.

Jianyan has entered African market and undertaken a large sewage treatment project in Accra, Ghana's capital, which received great recognition from President and the parliament of the Republic of Ghana. After that project is completed, it will greatly improve the local environment and promote the local social development, which may catch high attention from the surrounding countries and cause a chain reaction, expanding a wide international market prospects.

Jianyan widely involved and completed various industrial wastewater treatment projects, including pharmaceutical industry wastewater treatment, chemical industry wastewater treatment and steel mill wastewater treatment, hospital wastewater treatment, reclaimed water treatment and recycling, municipal sewage treatment, pure water project, and MBR technology.